For applying the flooring over the carpets, most homeowners prefer to choose carpet flooring. But there are also a lot of choices that you can take and apply to your stairs and get exceptional results. Today we will tell you everything related to vinyl flooring on stairs, including the pros and cons.
Vinyl flooring is also the type of flooring that you can install on your stairs. Vinyl is very famous because of its water-resistant and long-lasting life span. It can be installed on surfaces that are in constant contact with water, like in bathrooms, hallways, kitchens, etc.
You can make the right decision to purchase something after knowing its advantages and disadvantages. So, that is the case with selecting the flooring type for your stairs.
What Is Vinyl Flooring?
Vinyl is a type of flooring that is composed of various layers, and each layer comprises different synthetic materials. All the layers are stuck to each other so tightly that it results in producing a solid and highly durable floor. It comes as rectangular planks that can be easily installed on your subfloor.
Pros And Cons Of Vinyl Flooring On Stairs
As we say, the vinyl flooring comes in rectangular-shaped planks that can be installed in any area of your home. You can also install this type of flooring on your staircase. As we know, the stairs are one of the high traffic areas, so let's look at whether the vinyl flooring would be helpful if you installed it on your stairs:
Pros Of installing Vinyl Flooring On The Stairs
1. Budget-Friendly
Vinyl flooring can be affordable easily because the material used in its manufacturing process is not very expensive. So, if you're thinking about getting vinyl planks for your stairs, don't worry about the price because it won't break the bank.
From purchasing to the installation of the flooring, you won't need to exert any stress regarding the cost. Also, the cost varies from getting cheap to high-quality vinyl flooring.
2. Easy To Install
Vinyl planks are so easy to install that you can easily do this task instead of hiring a professional. You just need to put in extra effort and care while installing the planks on your stairs. There are a lot of online tutorials available on how to install the vinyl planks on your stairs. You just have to watch and learn the core steps of installing the planks on the stairs.
3. Easy To Clean & Maintain
You can easily perform regular cleaning on vinyl flooring to keep it safe from getting stains and also remove dirt and debris daily. You can easily maintain your floor by mopping it daily. If it gets harsh stains, then you have to wipe them immediately. This will not only keep your floor clean but also increase the lifespan of your floor.
4. Water-Resistant
Vinyl flooring is water and moisture-resistant, so you can install it anywhere in wet areas of your home, like the kitchens and bathrooms. You must install it properly because if any joint remains open after installation, then it will cause damage to the subfloor.
5. Comfortable To Walk On
Vinyl planks are soft because of their layers, which give a cushioning effect while you walk barefooted on them. It is best for the area where children play because if they fall on the floor, they wouldn't get any serious injury because of the softness of the vinyl floor.
6. Highly Durable
Vinyl flooring can last for many years without getting damaged because each additional layer strengthens it more than the previous layer. If you take proper care of your vinyl floor, then you can increase its lifespan.
7. Sound Reducing Flooring
As we say, the vinyl planks are so soft and, because of this softness, they don't produce noise. You can walk on them easily making no noise. Even if something fell on this floor, it wouldn't make any sharp noise because of its softness.
8. Available In Various Designs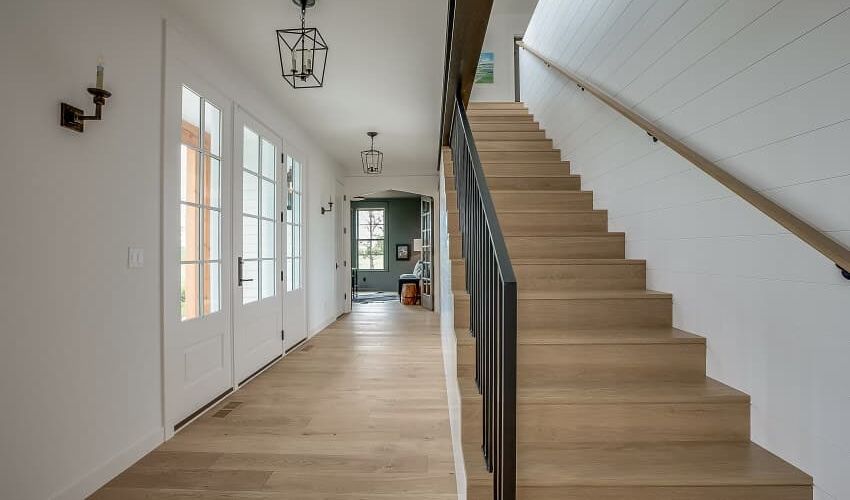 These planks come in a wide range of colors, styles, and designs that you can choose as per your interior decor. Vinyl planks transform your ugly floor into a modern, luxurious, and appealing one that can attract everyone who takes a glimpse.
Cons Of installing Vinyl Flooring On The Stairs
1. Hard To Remove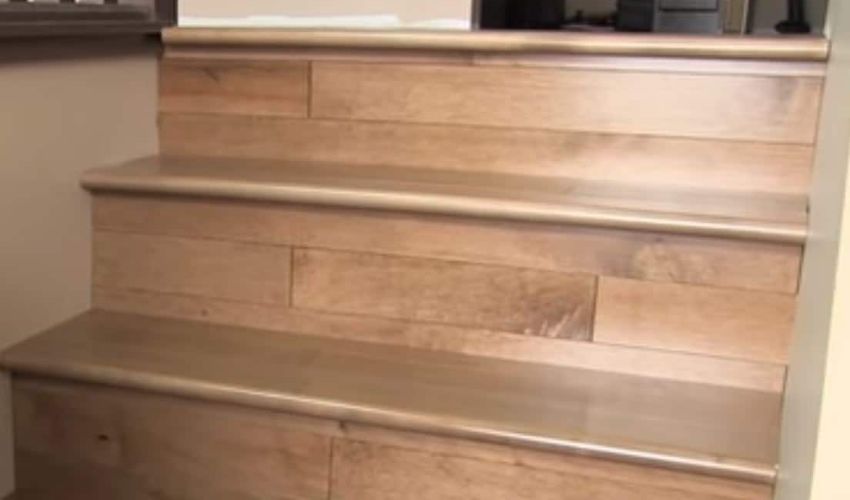 If your vinyl planks get damaged, then you can't remove the old plank and place the new one in that place. So, if you install them on your stairs and, after some time, you want to renovate the floor of your stairs, then it would be a difficult task for you.
2. Prone To Scratches
Because of their softness, vinyl planks can get scratched easily. You need to take extra care of these floors on the stairs because this is a high traffic area.
3. Non-Eco-Friendly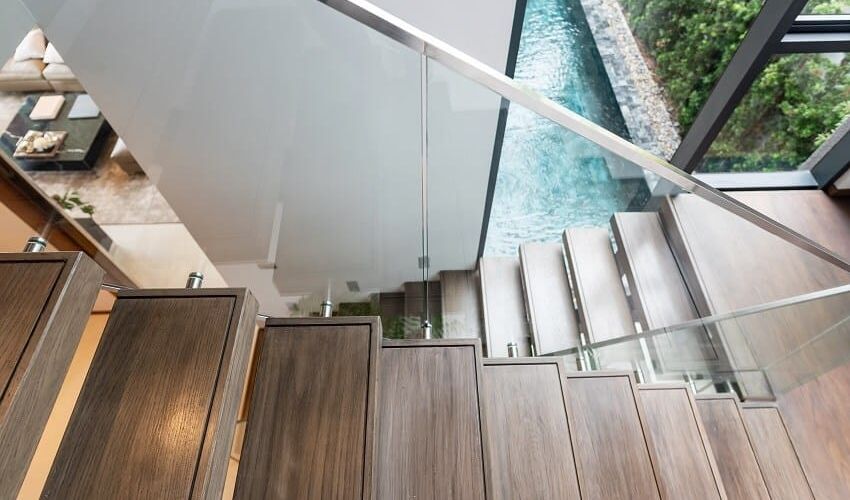 Vinyl planks are manufactured using non-biodegradable materials that can last for many years without decay. It also can't be recycled, and when it gets burned, it will release hazardous substances that can affect human health.
4. Underlayment Issues
For installing the vinyl planks, your subfloor must be smooth; otherwise, it will require extra effort to make your unstructured floor into a flat one.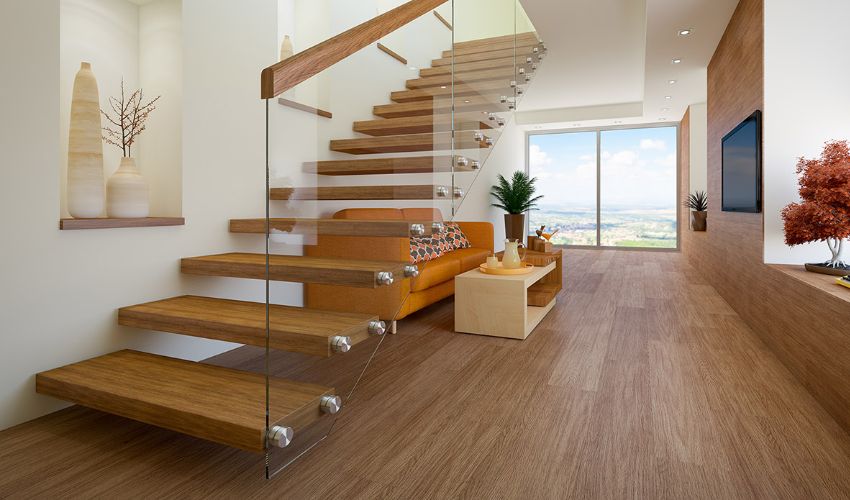 5. Hazardous To Health
Vinyl planks are manufactured using polyvinyl chloride and combined with other hazardous chemicals to achieve their unique functionality and features. It can be hazardous for both humans and pets and increases the risk of disease-related to asthma, lung cancer, kidney failure, etc.
Conclusion
We have discussed vinyl flooring from every angle, including its pros and cons. Is vinyl flooring suitable for your stairs? Tell us about your decision by posting a comet and stay connected with us to get more informational guides like this.